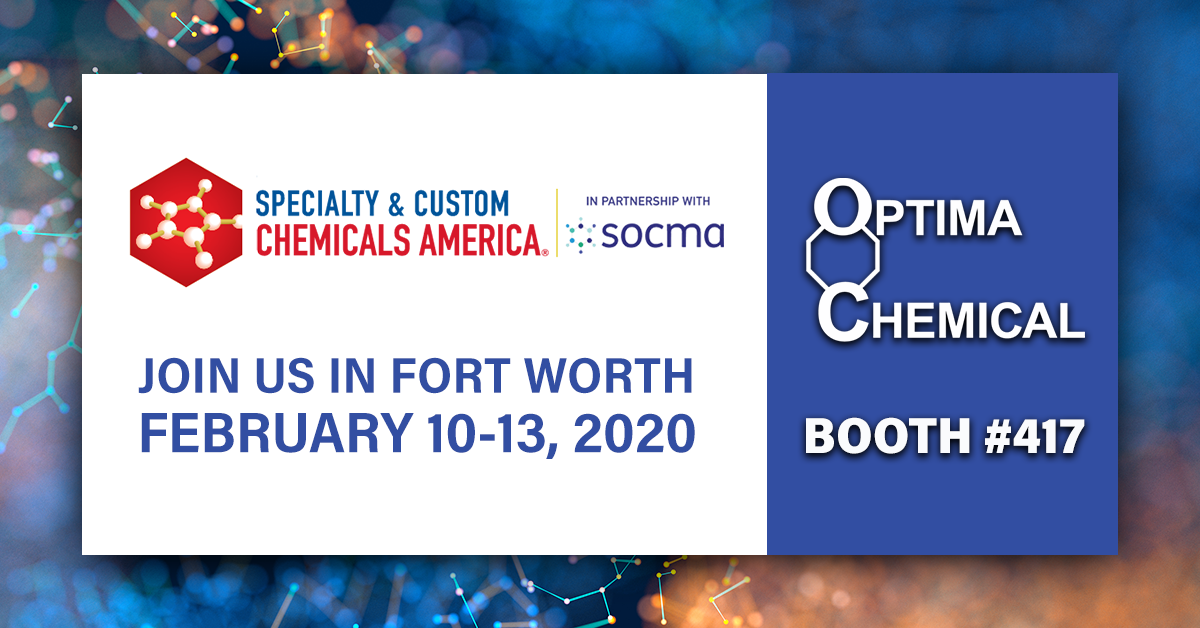 For the first time, the Specialty & Custom Chemicals America trade show is partnering with SOCMA for an inaugural event offering business networking to both SOCMA members and the broader specialty and industrial chemical industry a focused meeting forum and opportunity for business networking. This event is a complement to the main July trade show, Specialty & Agro Chemicals America.
Meet the Optima Chemical team at Chemicals America in Fort Worth.
Request a meeting below
About Optima Chemical
Optima Chemical is a full-service Chemical company with the infrastructure to take ideas and turn them into delivered products and solutions. We have an engineering skill set that enables us to manufacture high energy and high hazard, sensitive chemistry safely at large scale, and two US based manufacturing plants where we manufacture products for our partners, as well as manufacturing our own products such as grignard reagents and providing toll manufacturing services. Underpinning all of this is a culture of safety, service and flexibility.