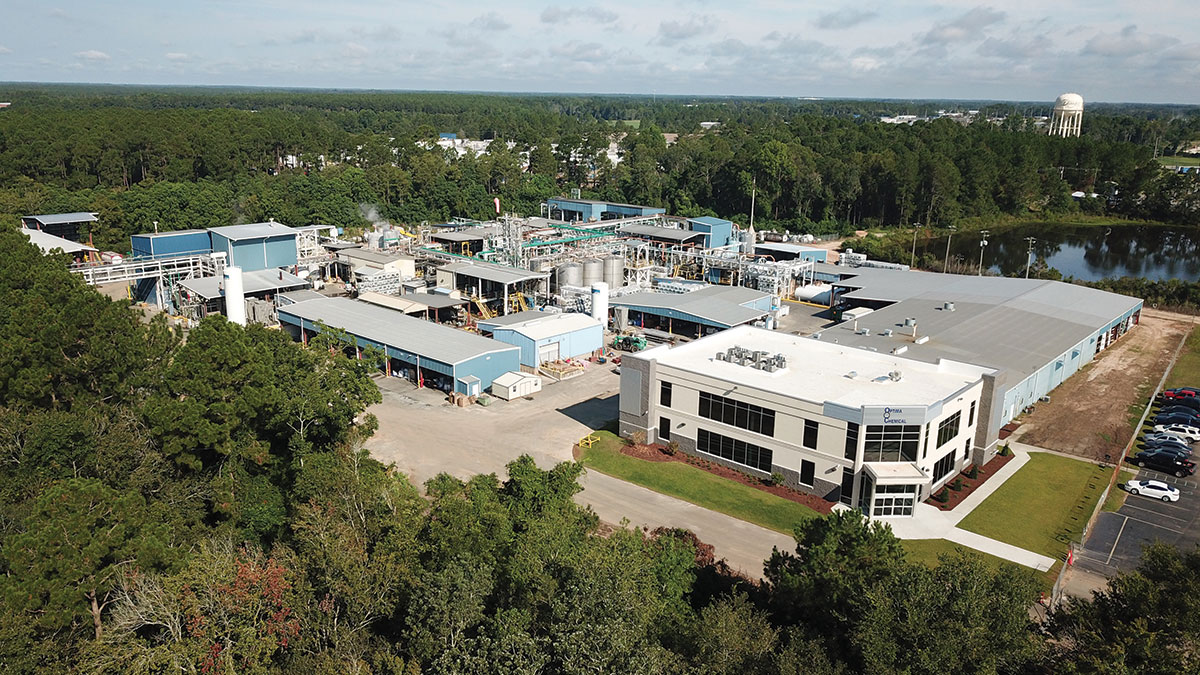 At Optima Chemical, we've always understood the powerful chemical potential of boronic acids. As stated in the introduction to a paper published in July of 2019 in the Science Advances publication from the AAAS, "Boron plays an exquisite role in synthetic chemistry, with boronic acids and their esters of paramount importance to all facets of chemical science." That's why we've become a leading US supplier of boronic acids.
This wasn't always the case. It was only in 1979 that Dr. Akira Suzuki discovered that coupling boronic acids with an organohalide catalyzed by a palladium(0) complex would unlock the potential of this element. As the paper further mentions, Dr. Suzuki is the scientist behind "the introduction of the Pd-catalyzed C─C Suzuki-Miyaura couplings that brought boronate esters into vogue, the boronic acids moiety has become a very important functional group."
Dr. Suzuki's work with boronic acids awarded him the Nobel Prize in Chemistry in 2010 along with fellow scientists Richard F. Heck and Ei-ichi Negishi. Here at Optima Chemical, we knew Dr. Suzuki's work was revolutionary, and that's why in 2001 — a decade before his Nobel prize — Optima Chemical invited him to tour our facility (pictured above), and share with our staff the cross-coupling reactions of organoboron compounds.
We pride ourselves in being leaders in specialty chemical manufacturing, and we are committed to seeking out new science so that we can continue to manufacture the highest quality boronic acids to better serve our customers. Today, we sell over 300 varieties of boronic acids.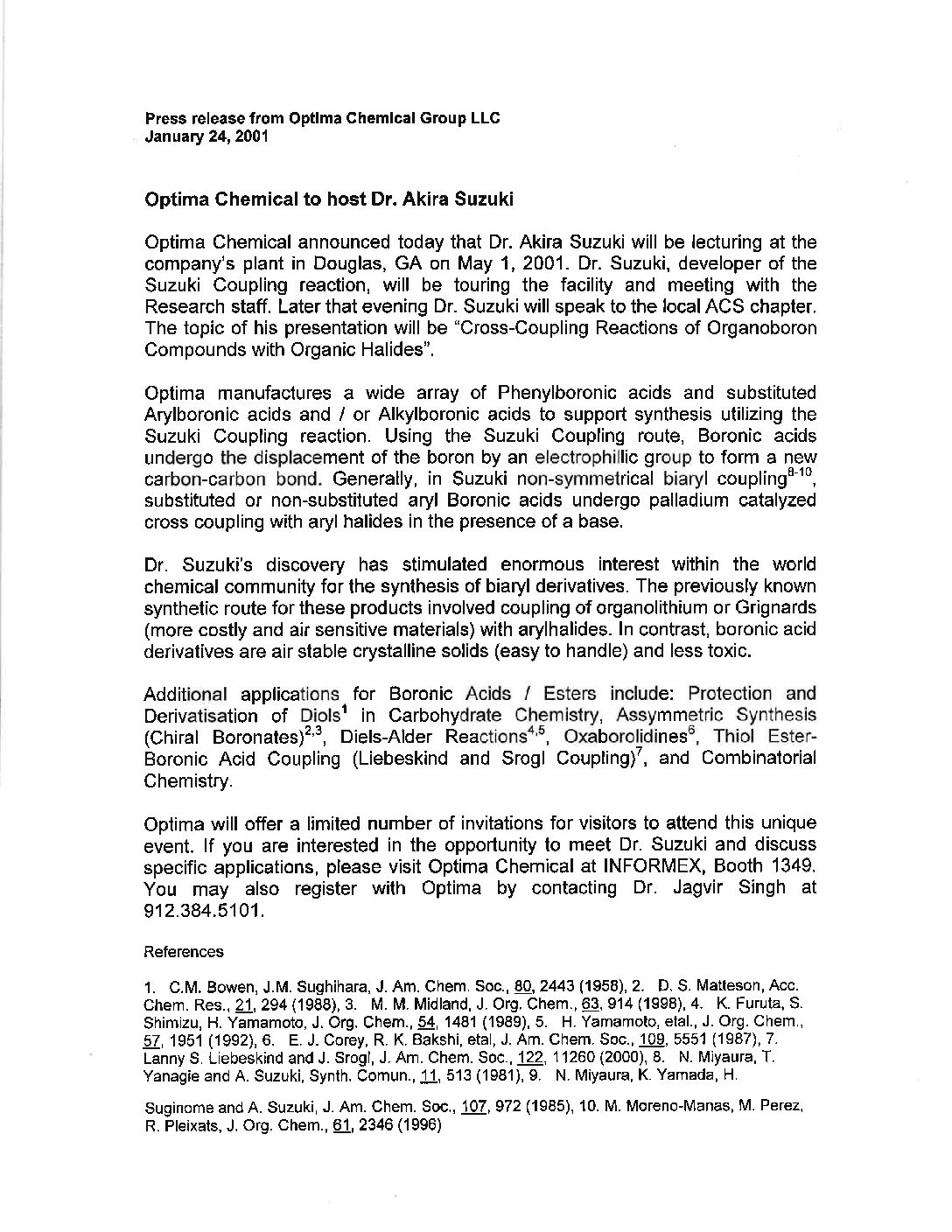 About Optima Chemical
Optima Chemical is a full-service Chemical company with the infrastructure to take ideas and turn them into delivered products and solutions. We have an engineering skill set that enables us to manufacture high energy and high hazard, sensitive chemistry safely at large scale, and two US based manufacturing plants where we manufacture products for our partners, as well as manufacturing our own products such as boronic acids. Underpinning all of this is a culture of safety, service and flexibility.